Girlguiding Wharfedale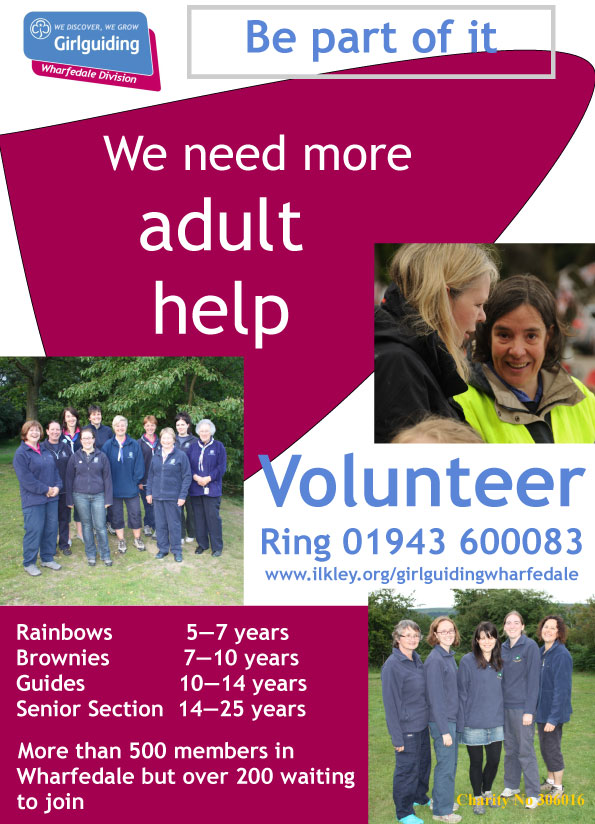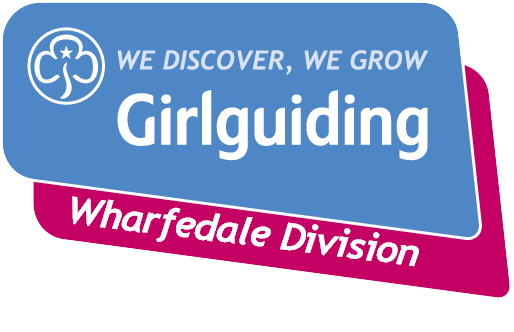 Wharfedale Division comprises two Districts:
• Rombald's (covering Addingham, Ben Rhydding and Ilkley); and
• Woodhead (covering Burley in Wharfedale and Menston).
Within these Districts there are 5 Rainbow Units, 10 Brownie Guide Units, 6 Guide Units and 3 Ranger Guide Units (Senior Section). The age ranges for these sections are:
• Rainbows 5 – 7 years
• Brownie Guides 7 – 10 years
• Guides 10 – 16 years
• Senior Section/Ranger Guides 14 – 25 years
Any girl wishing to become a member should use the link below and follow the 'Register interest' link there. 
www.girlguiding.org.uk/interested
This is a new process which centralises all enquiries but if any difficulties are encountered please do contact This email address is being protected from spambots. You need JavaScript enabled to view it.
The same contact can be used by any adult wishing to offer voluntary service to the Guide Association. We have loads of fun in Wharfedale and there is a rôle for everyone. Uniformed leaders are fully trained with one to one support. They are always female. Non-uniformed helpers can be male or female and may help in a variety of roles for as long as they are willing and able. In accordance with the Guide Association policy a full DBS check is carried out for each person who will be in direct contact with young members.
Check the websites
• www.girlguidingnortheast.org.uk
Contact for Wharfedale:    Ann Peacock    This email address is being protected from spambots. You need JavaScript enabled to view it.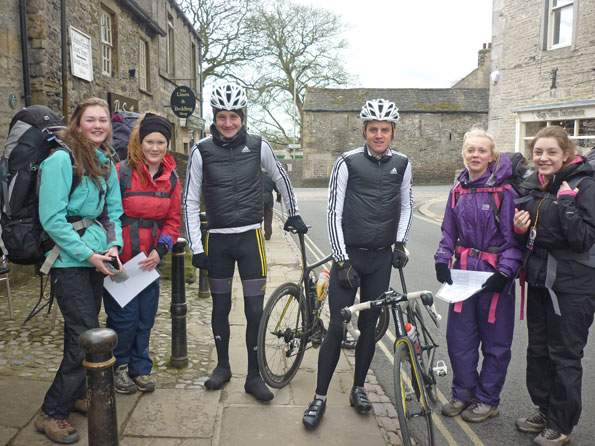 Our DofE group meet the Brownlee brothers in Grassington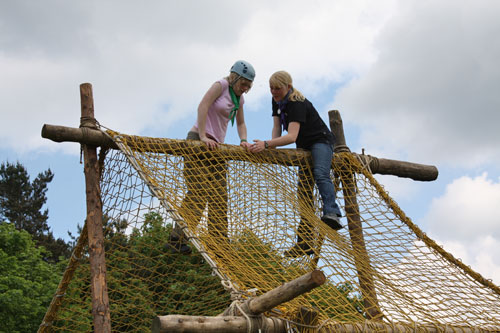 Opportunity for adventure
Creating fire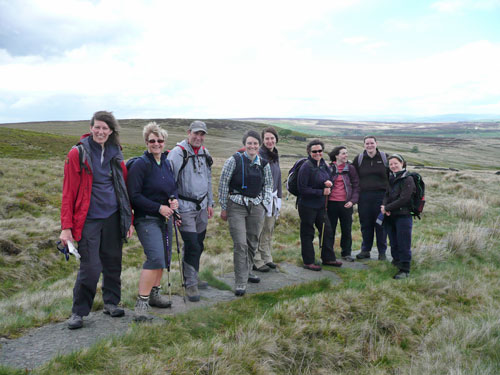 Leaders on completing assessment for walking qualification in difficult country.