Bandstand: Ilkley Bandstand 2000 Trust
The Bandstand is located in the centre of Ilkley. It is on the southern side of The Grove which is a picturesque tree lined street of elegant shops and is directly opposite Betty's famous tearooms. The Bandstand is surrounded by well kept gardens with permanent seating for those wishing to enjoy the performance.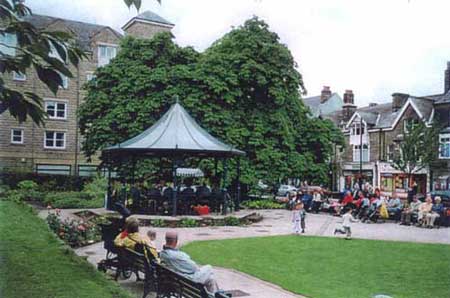 It is available for use by musical groups of all kinds or any other suitable organisations. For example, Macmillan and Marie Curie Fund Raising events or Scout Parades. For those wishing to use this popular venue, please contact Tony Gilroy on 01943 609 077.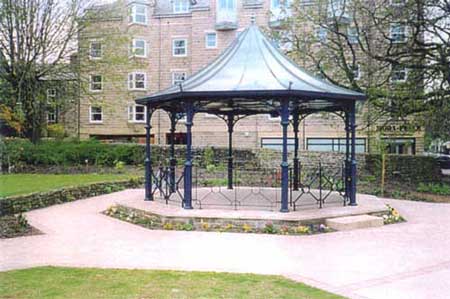 The Bandstand was conceived as a millenium project by the two Rotary Clubs of Ilkley and completed in 2001. The site was generously donated by the Ilkley Abbeyfield Society and both organisations, together with Ilkley Parish Council retain a keen interest as Trustees. An active management committee of volunteers run the bandstand and gardens on a day to day basis. They aim to provide appropriate entertainment for residents and visitors alike.