Ilkley.org Business Directory
Paleo Works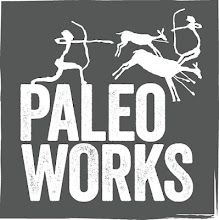 Map
How To Diet In A Modern World
With many years of experience in the weight loss industry, Paleo Works provides genuine sustainable weight loss solutions and lifestyle coaching. Established in 2010, the business is situated in Ben Rhydding (Ilkley).
About PaleoWorks.
PaleoWorks Aims and Objectives are to provide education, consultation and advice based on a Paleo/Primal lifestyle and a natural diet, sometimes referred to as the Caveman or Stoneage Diet this is the Worlds Healthiest Diet. In support of this they offer The PaleoWorks Challenge, a one to one consultation and support program providing the knowledge and tools required to reach your goals. To empower others to 'live' a life free from worry about weight and health issues. This is the without doubt the Worlds Healthiest diet.

The diet of choice for everyone regardless of shape or size.
Paleo Works operate as a not for profit organisation and is focused on helping the local community by providing unbiased information relating to weight loss, well being and improving health through optimal nutrition.

Call today and begin the rest of your life.
Moorgate
Constable Road
Ilkley
LS29 8RW
West Yorkshire
United Kingdom
Email:

This e-mail address is being protected from spambots. You need JavaScript enabled to view it
Website
Contact Person:

Mike or Kate
Phone:

01943 601849
Mobile:

07432609576
Please mention Ilkley.org when you contact anyone.

How do I update my business directory listing?
Login on the left with your username & password.
Then click on the 'My listings' link in the Directory menu on the left hand side.
Click on the Edit button next to your listing.
Don't forget to click on the Save button when you've finished.